Robbie Burns Night 2014 "The Last Hurrah" was a smash, and we were able to present the hospital nearly $10,000!
For some of us, this was a moment to pause, to look back and think of those who pitched in with their hearts and souls over the years - some of them gone. Family and good friends worked to make our Charity Roasts and Robbie Burns Nights a success for such a long time. Through all our events, we raised a grand total of $354,580.12 for the Montreal Children's Hospital. We've also helped other hospitals, and children in need, and made our own and other people's lives richer - having fun and making memories. cheers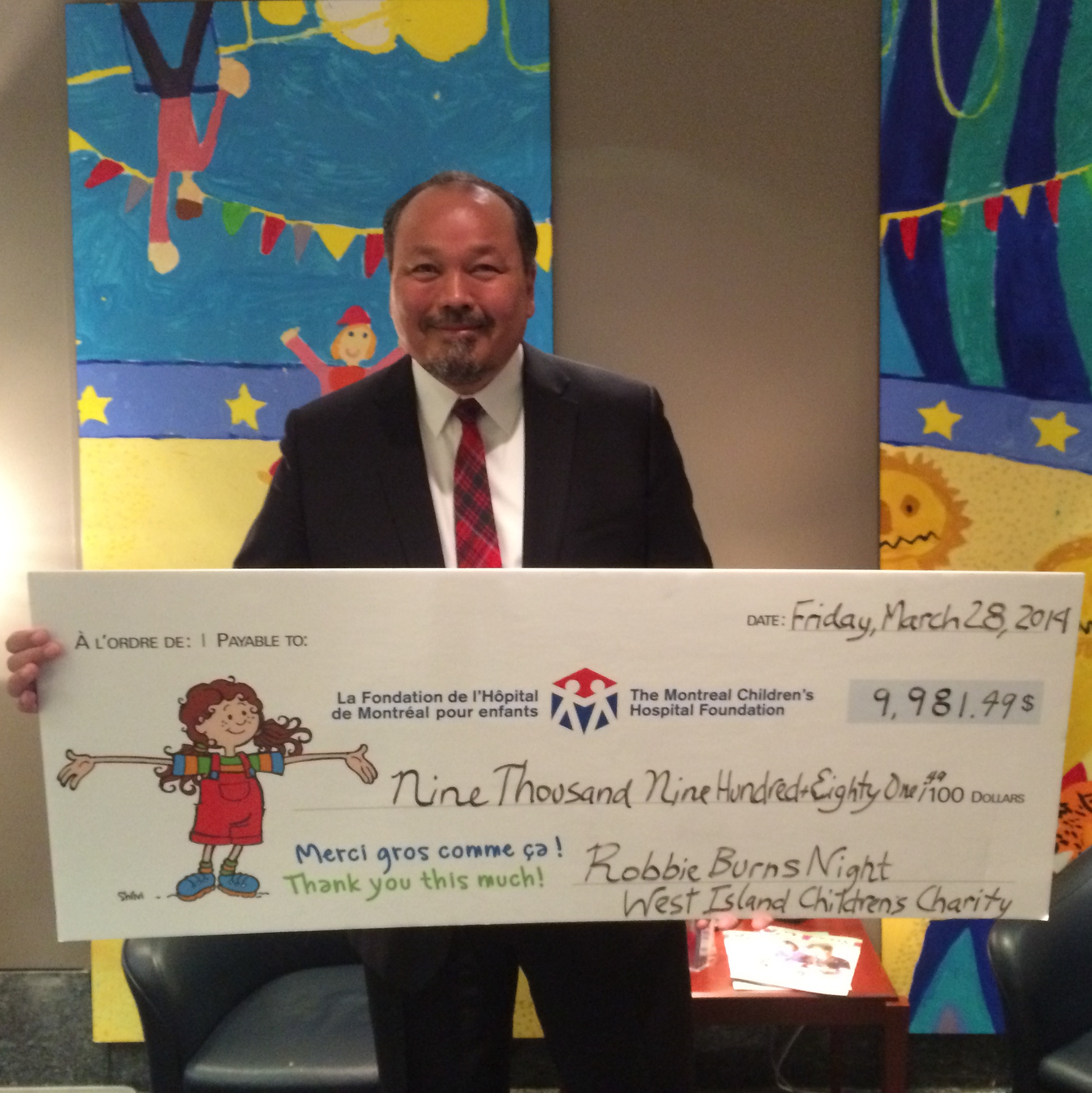 2014 photos Here
2013 TV clip with Christine Long
2013 Christine Long, from the party
2008 Photos Here
2007 Photos Here
Sorry, we lost a number of online photo albums, still to be addressed.
If you have any questions or comments, please send an email to child.charity@sympatico.ca or call 514-531-6663
514-531-6663